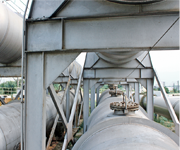 When it comes to matters regarding your sewer system, trust the experienced professionals at Forrest Sewer Pump Service to get things flowing smoothly! Locally owned and operated, we offer a variety of sewer pump services to residential and commercial clients throughout Virginia Beach and the surrounding communities. Our adept technicians are highly qualified and capable of performing package station installation, control panel and pump repairs, grease trap cleaning and more.
Call Forrest Sewer Pump Service at (757) 354-1940 for more information!
Sewer pump failures can result in a costly mess, which is why regular maintenance and inspection is essential. As a licensed grease hauler, Forrest Sewer Pump Service can ensure that your pump is running smoothly and according to specifications by cleaning out the pump station and the grease trap. Just in case you don't make that maintenance call in time, we also offer 24-hour service in the case of an emergency. Don't let things get to that point - call us today at (757) 354-1940! Forrest Sewer Pump Service: Keeping your sewer pumps fully operational.